CAPPIO COLD BREW COFFEE
Since 1990, Cappio Cold Brew has been redefining coffee innovation with a focus on great taste.
CAPPIO COLD BREW COFFEE
A refreshing start to your day.
CAPPIO COLD BREW COFFEE
Brewed with premium Arabica beans.
OUR HISTORY
The de Aldecoa family is always looking for innovation and new market trends. For more than five years, the family dedicated itself to developing the extraction process and the engineering and industrial system operations which allowed them to create the Cappio concentrate. In 2019, the extraction process used to create Cappio was granted a patent and trademarked. Later on that year, a new product was developed—Cappio Cold Brew—which allows customers to make the extraction process from the comfort of their own homes.

FRESHLY ROASTED ARABICA COFFEE BEANS
We craft roast handpicked Arabica Coffee beans to create a smooth, aromatic and perfectly balanced Cold Brew Coffee.

TRIPLE FILTERED WATER
We then gently steep the roasted coffee for 12-24 hours in triple filtered water to ensure only the purest quality!
Our unique Cold Brew Extraction process is now Patented by the US PTO – PAT NO. 10,306,904.
COLD BREW COFFEE RECIPES
Tasty ways to enjoy your Cappio Cold Brew!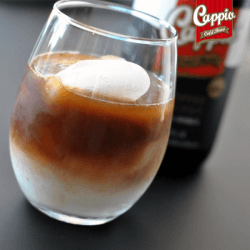 ICED CAPPIO SUADA
Looking for a different way to enjoy your Cappio Cold Brew? Give this iced delicacy a try!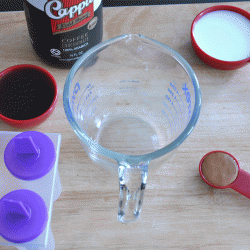 CAPPIO DULCE DE LECHE POPS
Because what's better on a long weekend than Cappio Dulce de Leche Pops!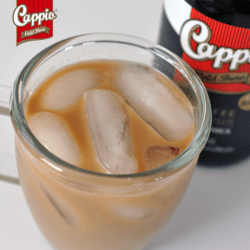 CAPPIO VANILLA VACATION
Store bought coffee tastes great &is super easy to make!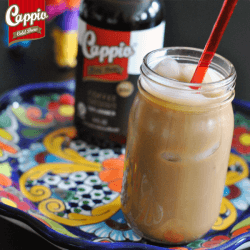 CAPPIO DULCE DE LECHE ICED COFFEE
Adding some sabor to our coffee this Cinco de Mayo!
While "cold brew" and "iced coffee" may seem similar to a casual coffee enthusiast, the connoisseurs understand that they are…
Cold brew coffee enthusiasts understand the joy of a refreshing, icy coffee first thing in the morning. The convenience of…