HOW WE DO IT
We brew it cold and strong for great taste and high yield! Mix with water or milk, hot or cold and enjoy!

FRESHLY ROASTED ARABICA COFFEE BEANS
We craft roast handpicked Arabica Coffee beans to create a smooth, aromatic and perfectly balanced Cold Brew Coffee.

TRIPLE FILTERED WATER
We then gently steep the roasted coffee for 12-24 hours in triple filtered water to ensure only the purest quality!

Our unique Cold Brew Extraction process is now Patented by the US PTO - PAT NO. 10,306,904.
Tasty ways to enjoy your Cappio Cold Brew!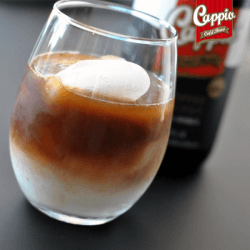 ICED CAPPIO SUADA
Looking for a different way to enjoy your Cappio Cold Brew? Give this iced delicacy a try!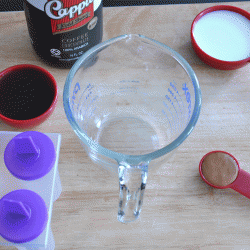 CAPPIO DULCE DE LECHE POPS
Because what's better on a long weekend than Cappio Dulce de Leche Pops!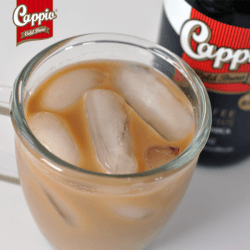 CAPPIO VANILLA VACATION
Store bought coffee tastes great &is super easy to make!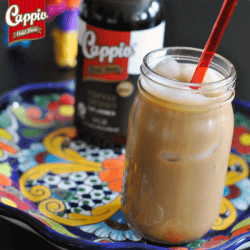 CAPPIO DULCE DE LECHE ICED COFFEE
Adding some sabor to our coffee this Cinco de Mayo!
Testimonials
That [stuff] was awesome though. I still remember riding my bike up to this convenience store to buy it several times when I was 12.
Testimonials
Cappio was one of those products that was WAAAAAY ahead of its time and didn't get the shine it deserved!! Now you look around and all you see is iced coffee/cappuccino being sold everywhere.